4441 Six Forks Rd, Ste 106, Raleigh, NC 27609
Residential Roofing
Re-roofs, storm damage and insurance restoration specialists
Commercial Roofing
Repairs, re-roofs, maintenance programs, manufacturer certified, NDL warranties available
Industrial Roofing
Repairs, re-roofs, maintenance programs, manufacturer certified
Absolute Roofing & Restoration was established in 2008 in Cleveland, Tennessee. Our goal was to become the most sought after roofing contractor in the area by providing top-quality service at reasonable prices. Eleven years later, our crews work in Alabama, Georgia, North Carolina and Virginia.
As a fully licensed and insured company, we operate our business based on many of the lessons we have learned from our experience. The primary lesson was to always treat others the way you would want to be treated.
We were also taught to take personal responsibility in all you do. While our founder, Dwight Goff, cannot visit every job, he is always available. Should you have any questions about your new roof or roof repair, let you project manager know. If he cannot satisfy your need, Dwight is only a phone call away.
Various team members have as much as 30 years of experience in the roofing industry. We use the best products available in providing reliably solid installation and repairs of shingle and flat roofs for homeowners and commercial clients. Our attention to detail and personal service has earned an ever-growing number of satisfied customers.
Residential Roofing
Insurance Specialists
FREE Inspections (including drones)
Re-roofing
Storm damage
Shingle roofs
Metal roofs
Flat roofs
Gutters Installation
Gutter Maintenance/ Cleaning
Commercial Roofing
Insurance Specialists
FREE Inspections (including drones)
Re-roofing
Storm damage
Repairs
Maintenance programs
Manufacturer certified
NDL warranties available
Shingle roofs
Metal roofs
Flat roofs (PVC, TPO & EPDM)
Multi-family roofs
Gutter Maintenance/ Cleaning
Industrial Roofing
Insurance Specialists
FREE Inspections (including drones)
Re-roofing
Storm damage
Repairs
Maintenance programs
Manufacturer certified
Metal roofs
Flat roofs (PVC, TPO & EPDM)
Gutter Maintenance/ Cleaning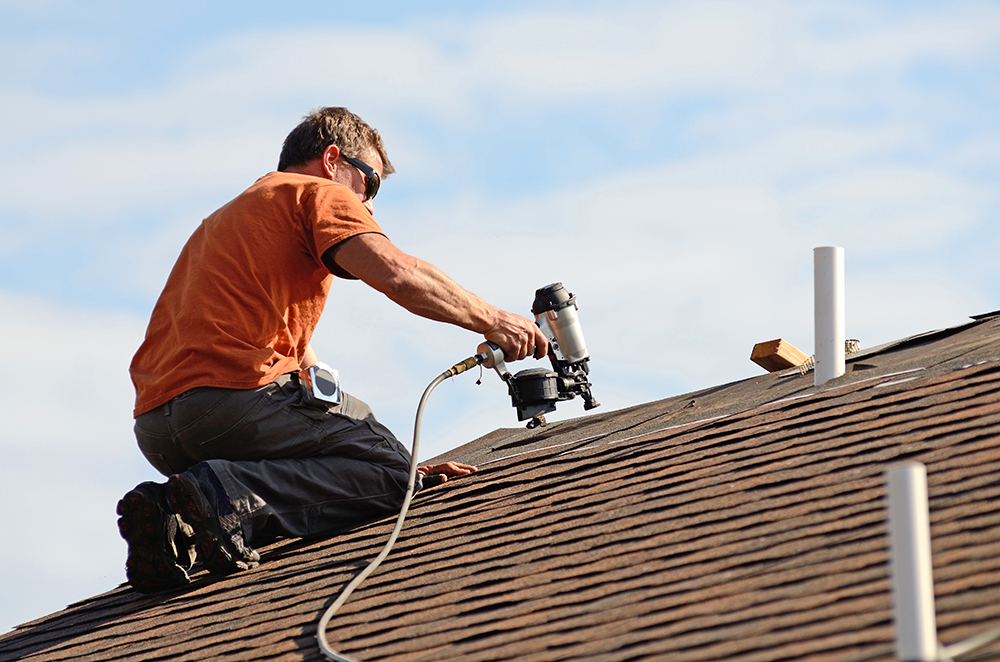 "Extremely satisfied. Great price, quick on the job and didn't leave a mess. Highly recommend and wouldn't hesitate to use them again." 
"Had a large insurance project on a house from hail damage. Complete new roof, siding, and gutters everywhere. Were tremendous to work with, prompt, professional, and great quality. Highly Recommend!"
"Absolute replaced several roofs for me the last time there was a hail storm in Cleveland. Now it looks like I'm going to need their help again. They were always professional, on time and did quality work."